When you think of newborn photography, you may recall images like those from the incredibly talented newborn mogul, Anne Geddes, where the baby is posed against a prop or backdrop. While I enjoy the sweetness of those images, I am most drawn to the love surrounding this new life and that is why I am a lifestyle newborn photographer.
You may remember Heather and Bryan from their urban maternity session in downtown Raleigh. Weeks later, after much anticipation from friends, family, and their photographer, we finally got the news that they had a beautiful baby GIRL. I capitalized that because I am seldom right about gender guessing and this time I nailed it! Woot!
This tiny new baby created a family the moment that she was born. It's exciting, snuggly, and yes, often a sleepless blur, but these moments are fleeting and deserve to be photographed and treasured. Heather and Bryan will never again be parents for the first time.
Heather & Bryan – Your beachy style suits your family so well. You are calm and laid back, not two adjectives often used to describe new parents. Thank you for sharing your daughter's first week of life with me, I am totally in love with her and cannot wait to see the little girl she grows to be. 
"You're off to Great Places!
Today is your day!
Your mountain is waiting,
So… get on your way!" ~ Dr Seuss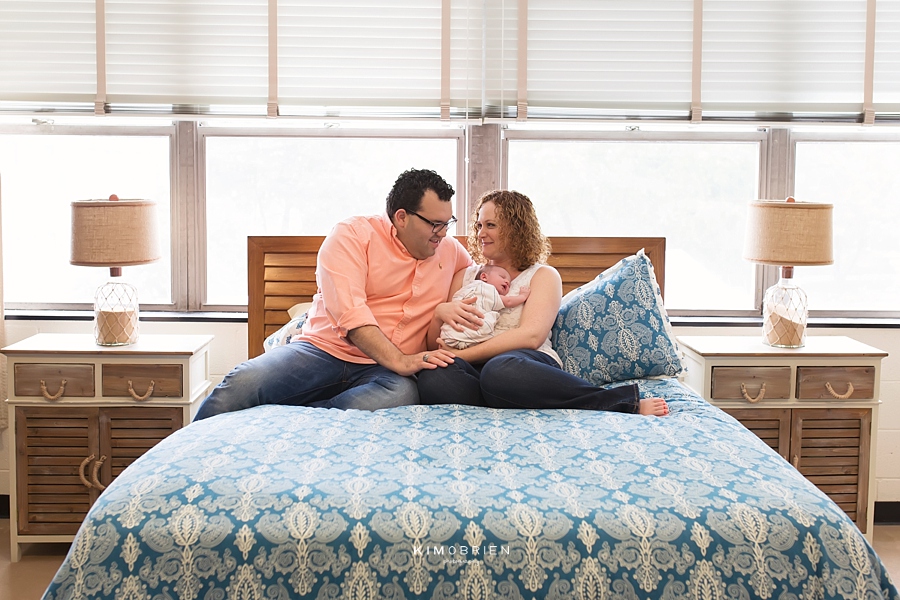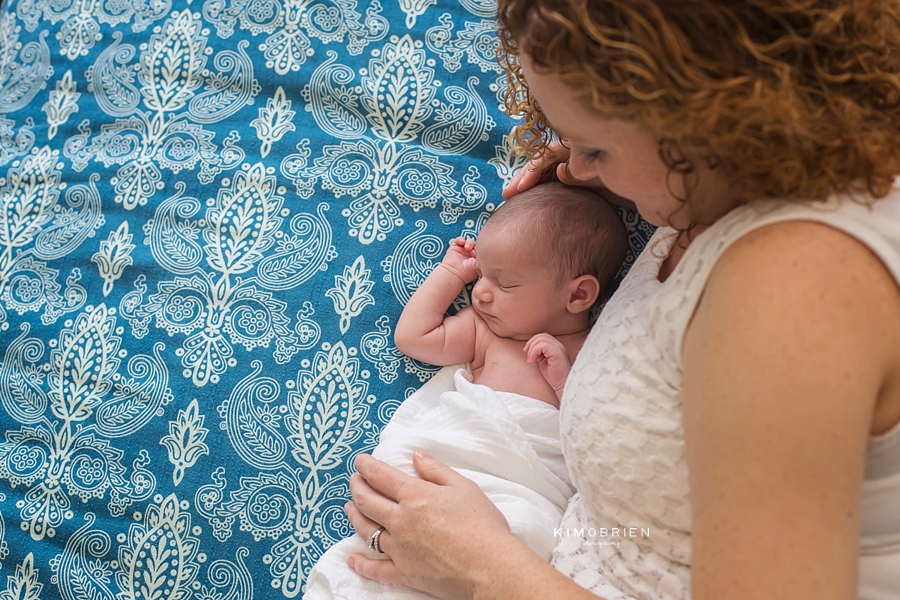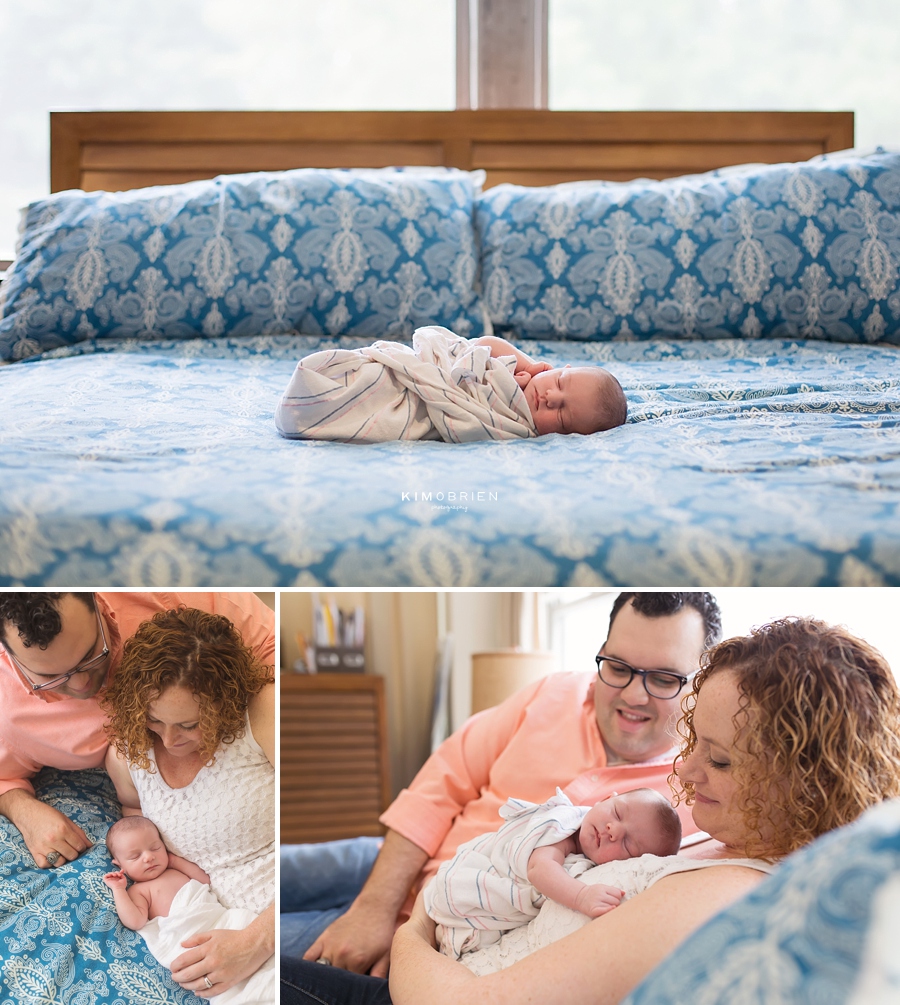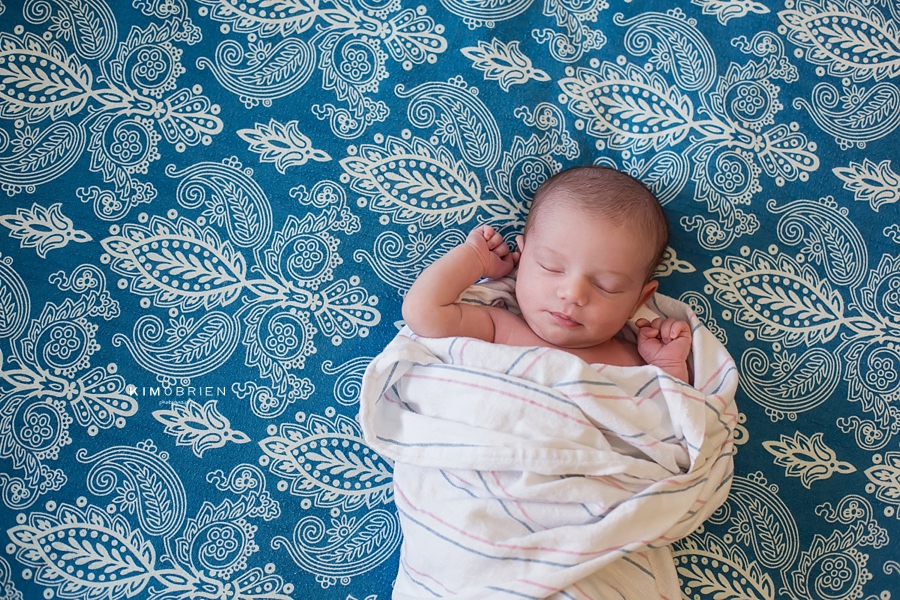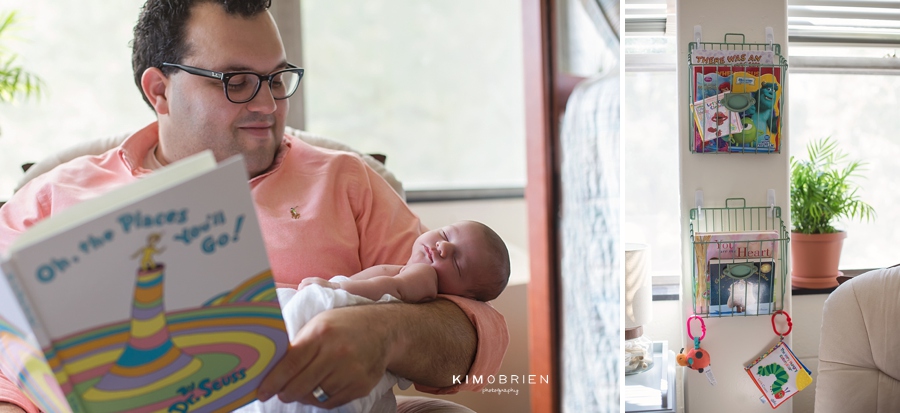 "You have brains in your head.
You have feet in your shoes.
You can steer yourself
Any direction you choose"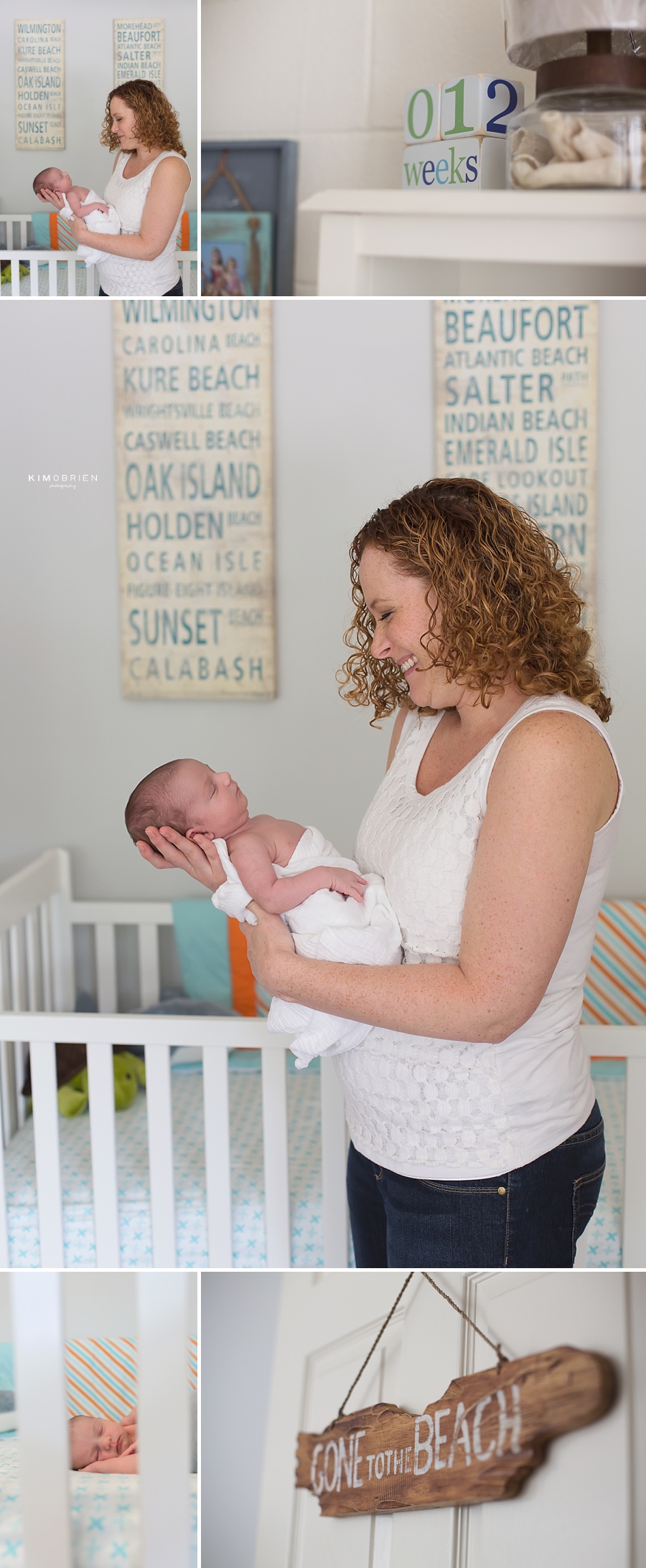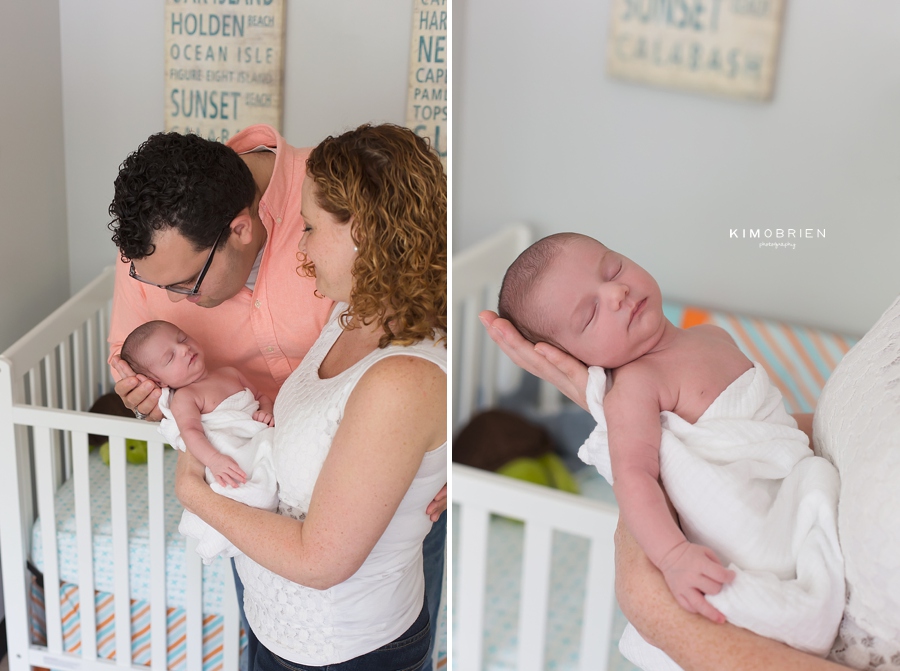 Contact Kim O'Brien Photography for more information about Raleigh Lifestyle Newborn Photography. Kim O'Brien is a Natural Light Raleigh Lifestyle Fine Art Newborn, Family, Child, and Senior Photographer in Raleigh, Cary, Durham, Morrisville, Apex, Holly Springs and Chapel Hill, North Carolina.